Announcement — Call for papers
The World as Sanctuary
An International Symposium dedicated to the ecological insights of Henryk Skolimowski
19-21 June, 2020 at Sichów House and Library, Poland
Organizers: The Sichów Educational Foundation
The Warsaw University of Life Sciences (SGGW)
Scientific and Medical Network, UK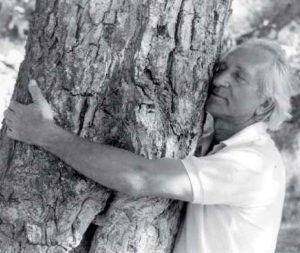 Participants:
Professor Vir Singh, GB Pant University of Agriculture and Technology, India
Professor Krystyna Najder-Stefaniak, Department Philosophy, SGGW
Dr. Paul Filmore, Scientific and Medical Network, University of Plymouth
Dr. Michał Urbański, Dept Physics, University of Warszawa
Dr. Mikołaj Niedek, Philosophy, Economics
Dr. Zuzanna Sadowa, Fine Arts Academy, Warsaw
Wojciech Konikiewicz, musician
We are pleased to announce a call for papers to be submitted for this event.
This conference is dedicated to the exploration of eco-philosophy as developed by Professor Henryk Skolimowski. We encourage participation from all, particularly young people who are concerned with the future of our planet. Eco-philosophy is a holistic philosophy of life, not only an intellectual pursuit. Because of this, we invite all who wish to show experientially, that care for the beauty of the environment, both the natural and inner world, can take place not only through science and philosophy, but also through art. Our approach to eco-philosophy will be multifaceted, through short presentations, discussions, art and music.
Please submit abstracts for short talks (15 minutes) via email to Professor Krystyna Najder-Stefaniak,  krystyna_najder_stefaniak@sggw.pl. before May 15, 2020
Papers can be in English or Polish
Participant cost: £20 students and presenters
£150 regular attendees
To register for the event, please email Paul Kieniewicz : paulmmk@yahoo.com